Sixitalia Weekly Info Page - Oct. 10 - 16, 2017

Daily Report (Opening reported in Italy, and some interesting reports from EU and North Africa)
Pse send any update to: sixitalia@sixitalia.net
---
To realize this Bullettin Sixitalia use news (except when clearly indicate) extract by (in alphabetic order): 425dxn, 50 MHz DX News by OZ6OM, ARRL DX bullettin, Dxcoffe, DXitalia DXnews by I2MQP, DXNL, www.dx-world.net, Got6 by N8OFS, ICPO, MMMonVHF, OPDX, www.rudius.net & 70mhz.org.
Oct. 9 - No reported opening today.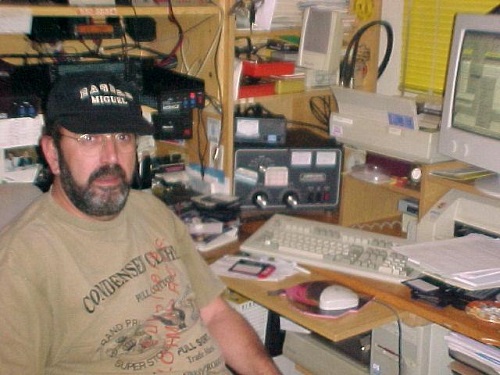 EA4BAS, Miguel.

3DA - Swaziland - 12.10.17

Vincent, 3DA0VV, John, ZS6JON, Andrew, ZS6AVH, Bernie, ZS4TX, Dan, HB9CRQ, Sam, HB9COG, Chris, PA2CHR, and Lins, PA3CMC are going on an EME DXpedition to Swaziland from the 13th to 18th. QRV on 6m, 2m, 70cm, 23cm, 13cm, 9cm, 6cm, and 3cm as 3DA0MB on CW and JT65. QSL via PA3CMC (d/B). http://www.pa3cmc.nl


S9 - Sao Tome and Principe - 12.10.17

Jose, EC5AC (ex EA5IDQ) is going to operate as S9CQ from Sao Tome (AF-023) between Oct. 12 and 21 on 80-6m (SSB, RTTY). QSL via EC5AC, LoTW.
T2 - Tuvalu - 14.10.17

3D2AG, Tony will be active as T2AR from Funafuti, Tuvalu (OC-015) on 21-28 October. In his free time he will operate SSB, CW and digital modes (RTTY, JT65, FT8) on the HF bands as well as on 6 and 2 metres. QSL direct to 3D2AG; see https://www.qrz.com/db/3d2ag for PayPal instructions. He does not use LoTW or Club Log.
T8 - Palau - 12.10.17

Ichiro, JH7IPR, Shoji, JA6EGL, and Kouko, JQ6FQI are going to pay Koror Island (OC-009, WW Loc. PJ77fi) a visit from the 11th to 18th. QRV as T88UW, T88SM, and T88WM on 160-6m on CW, SSB, and RTTY. QSL via homecalls.